Jamie Pearson
floral tributes, orders of service, memorials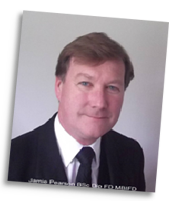 COVID-19: Changes to Funerals
In line with the latest government and industry guidelines, the way funerals are arranged has changed:
Death Certificate & Registration
You are no longer required to collect the Death Certificate or to attend the Registrars personally.
The Doctor certifying death will e-mail the Cause of Death Certificate(Form 11) directly to your local Registrar.
The Registrar will contact the nominated person by phone to arrange the registration of the death.
The Registrar will e-mail the required form for burial or cremation (Form 14) directly to the Funeral Director. 
East Dunbartonshire Registrars 0300 123 4510
Stirling Council Registrars 01786 823 300 
North Lanarkshire Council Registrars 01236 632 740
Glasgow Council Registrars 0141 287 7677
Funeral Restrictions
There are no restrictions to numbers attending a funeral.
Some cemetery authorities still impose restictions on carrying and lowering coffins.
Crematoriums advise wearing masks but do not insist.