about me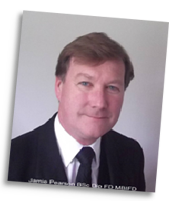 Jamie Pearson
BSc DipFD MBIFD


Having originally worked as a professional engineer, I came to funeral directing over 30 years ago and discovered that being able to help someone when they really need it most was much more rewarding. I've had my own independent funeral director's business since 2006 and believe this is the best way to be able to offer a truly personal service.
Whatever type of funeral you need, I can be there at each step to offer advice and to highlight the different choices available. Having all the professional qualifications, I still believe in maintaining a friendly, helpful approach to our arrangements and I will do my utmost to make sure you get the funeral that you want.
I would encourage everyone to check reviews of funeral directors at places like Funeral Advisor.